University Galleries remains free and open to the public, but visitors must book an appointment. To schedule a virtual exhibition tour, contact us at gallery@IllinoisState.edu or (309) 438-5487. Please see our Visit page for additional information. 
Upcoming Exhibitions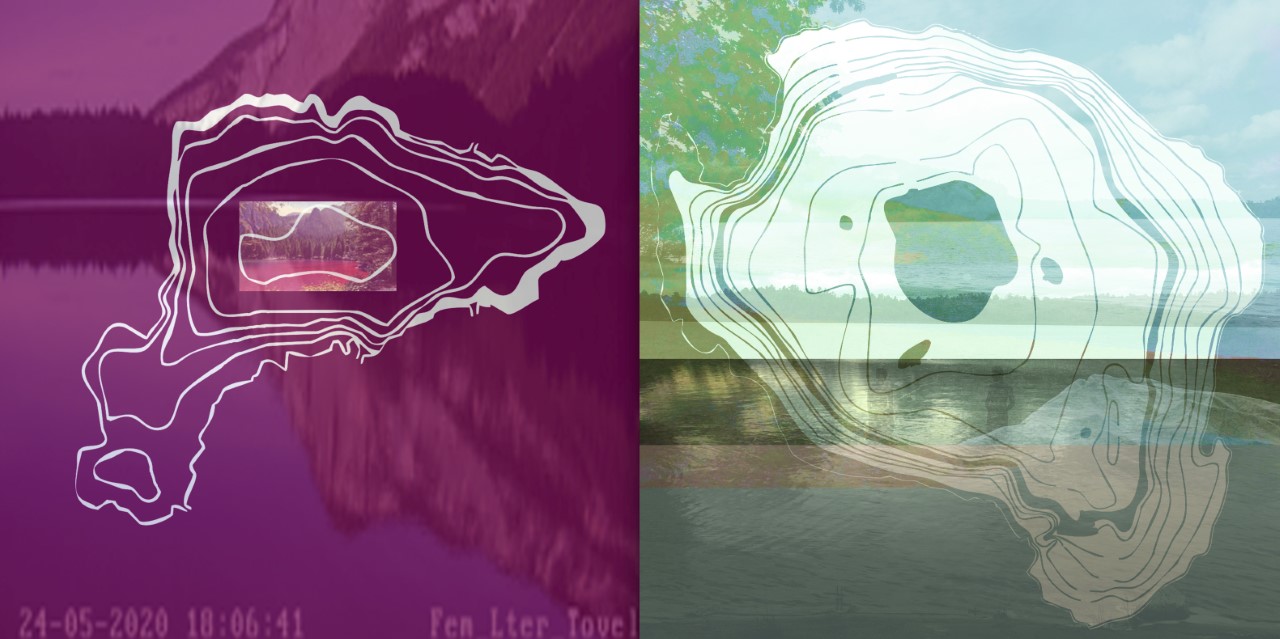 March 4 - May 16, 2021
Alice Hargrave, (left)  Lake Tovel, Italy, Bathymetry, warming and decreased magenta algal blooms,  2020 ,  and (right)  Palette Lake, Wisconsin, USA, Bathymetry, water rising and loon loss,  2020. Pigment prints. 18 x 17 inches each. Both works courtesy of the artist.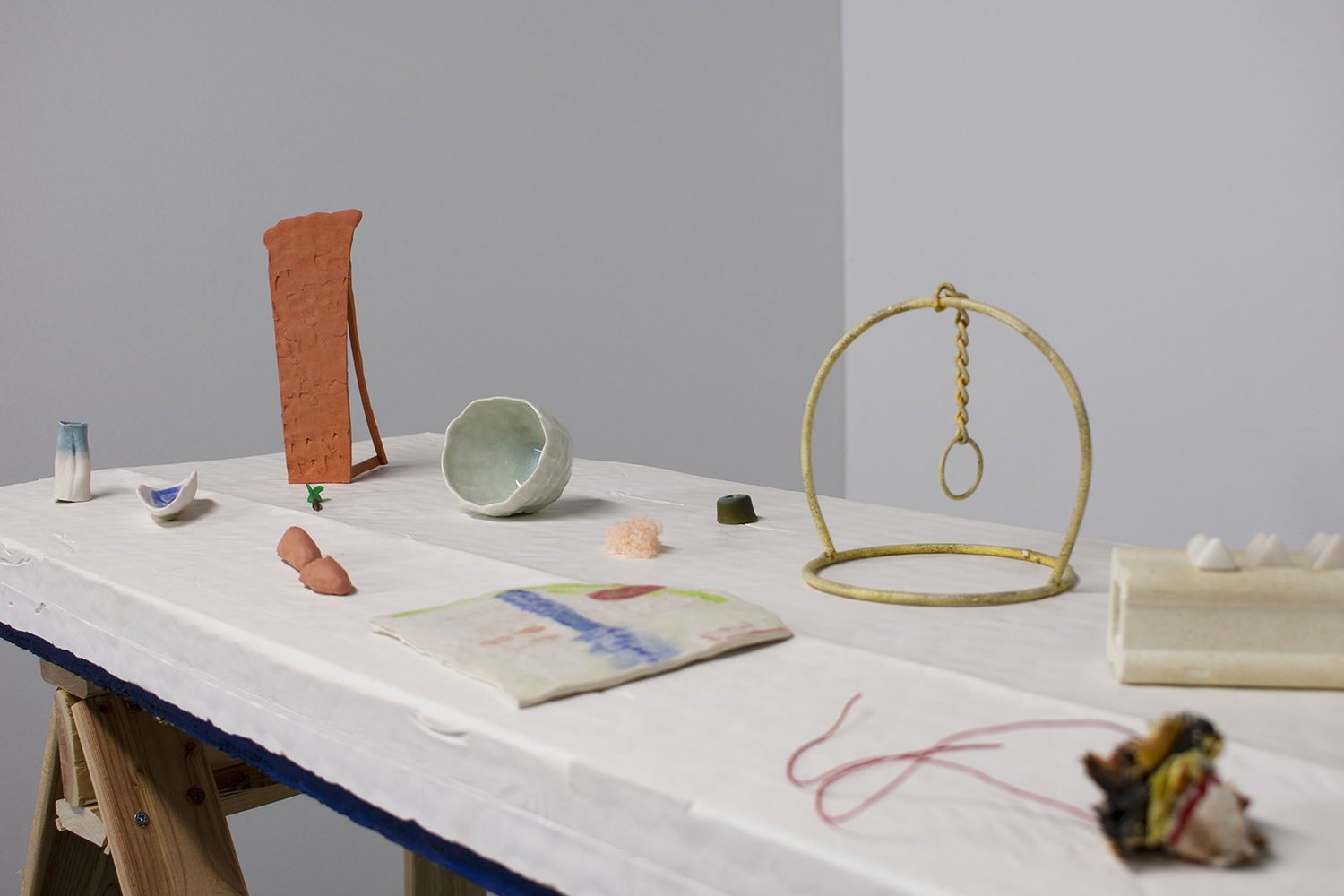 March 4 - May 16, 2021
Ashley Jude Jonas, worth a while (detail), 2020. Plaster, wood, ceramic, glaze, and found objects. Courtesy of the artist.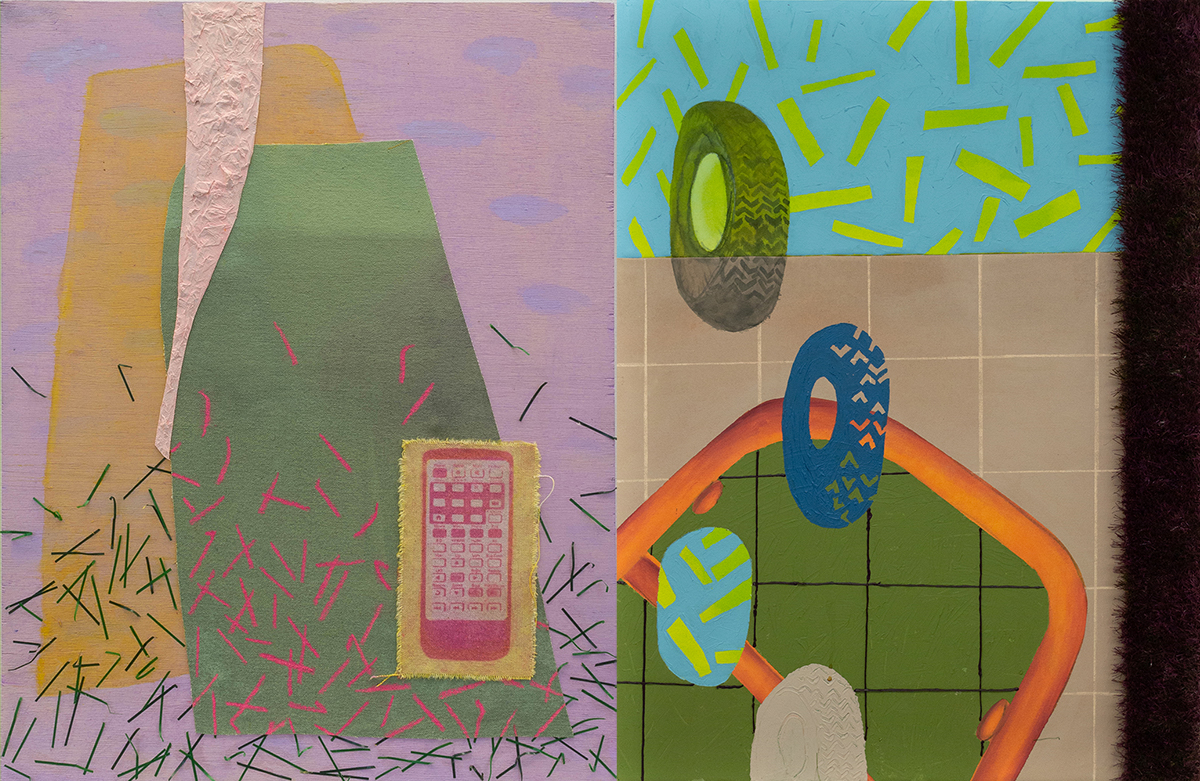 2021 Student Annual
Spring 2021
Paintings by Arianna Garcia, the 2020 Marshall Dulaney Pitcher Award winner. Images courtesy of artist.
Left image: Loosen Up My Buttons, 2019. Acrylic, cyanotype, grass clippings, and paper towel on panel, 15 x 20 inches.
Right image: Clippings, 2019. Acrylic, ink, pastel, and AstroTurf on canvas, 33 x 43.5 inches.