University Galleries is temporarily closed to the public. All events scheduled through July 31 are postponed or cancelled. 
For information on Illinois State University's Coronavirus (COVID-19) response, please see https://coronavirus.illinoisstate.edu/
Upcoming Exhibitions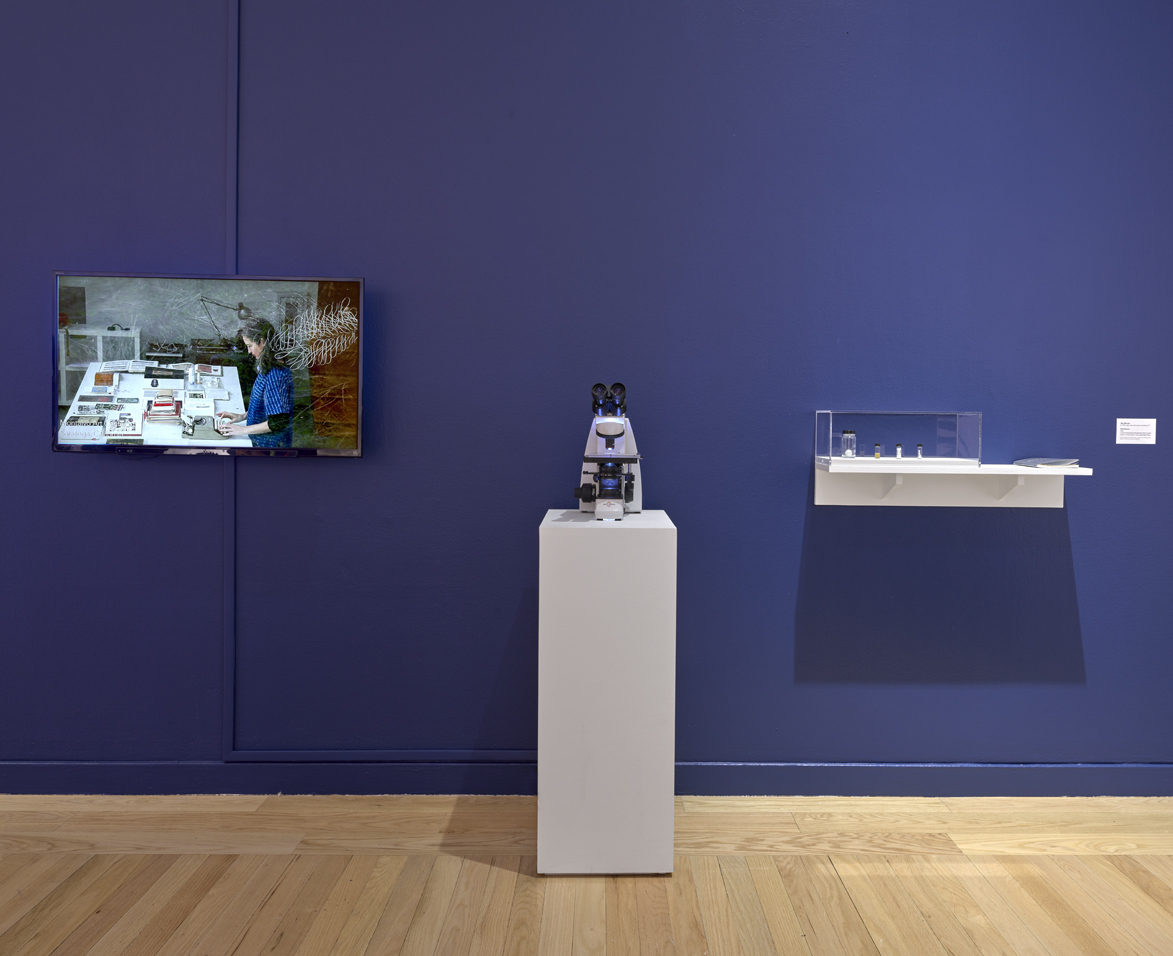 Jen Bervin
Fall 2020
Jen Bervin's Silk Poem and  7S  installed at Tufts University Art Galleries, 2019, video by Charlotte Lagarde. Photo credit: Julia Featheringill / Stewart Clements.

Alice Hargrave
Spring 2021
Alice Hargrave, Last Calls, On Any Given Night...,  2018. Solvent prints on silk and shear fabric. Installation view at Sonnenschein Gallery, Lake Forest College, Lake Forest, Illinois. Courtesy of the artist.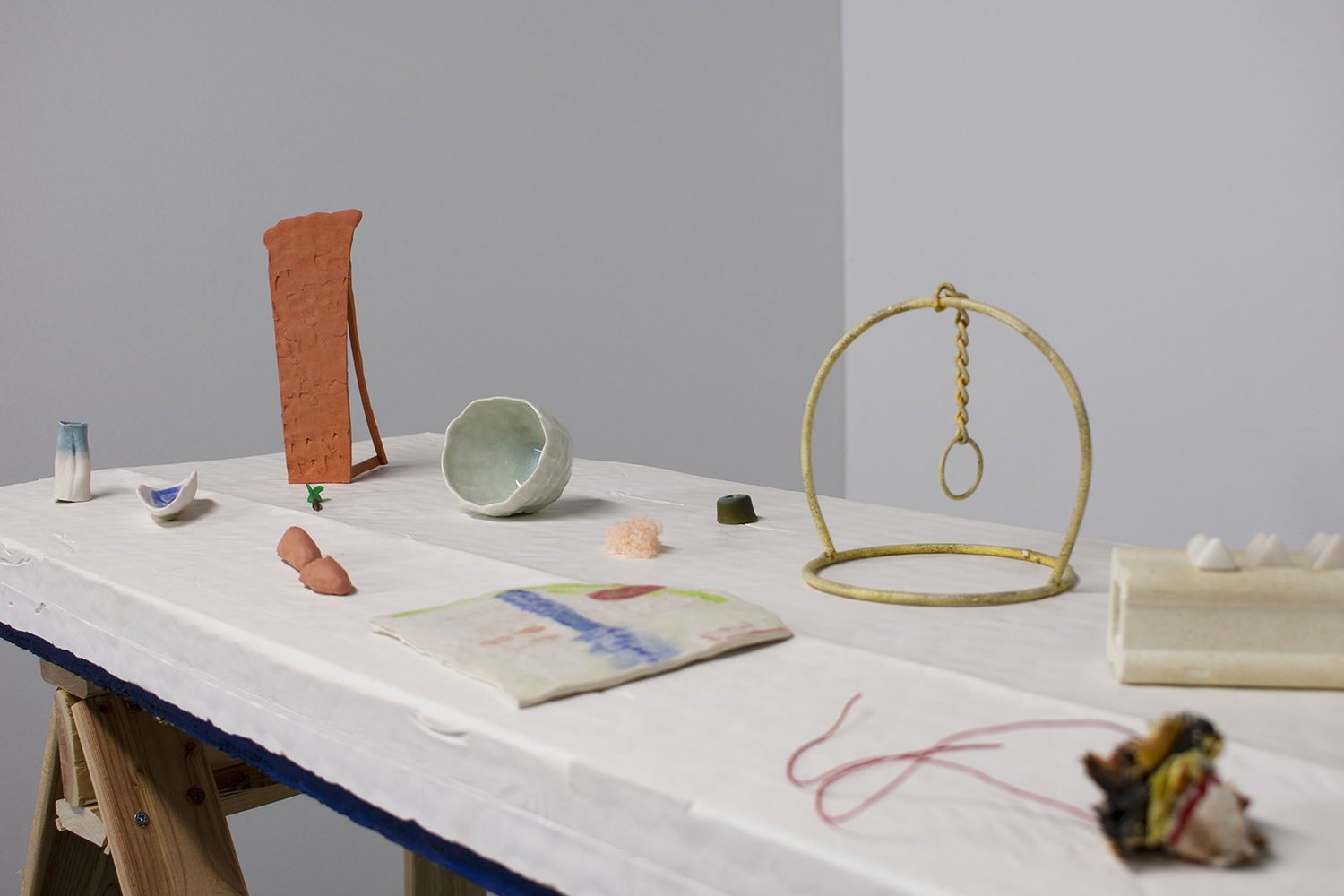 Ashley Jude Jonas
Spring 2021
Ashley Jude Jonas, worth a while (detail), 2020. Plaster, wood, ceramic, glaze, and found objects. Courtesy of the artist.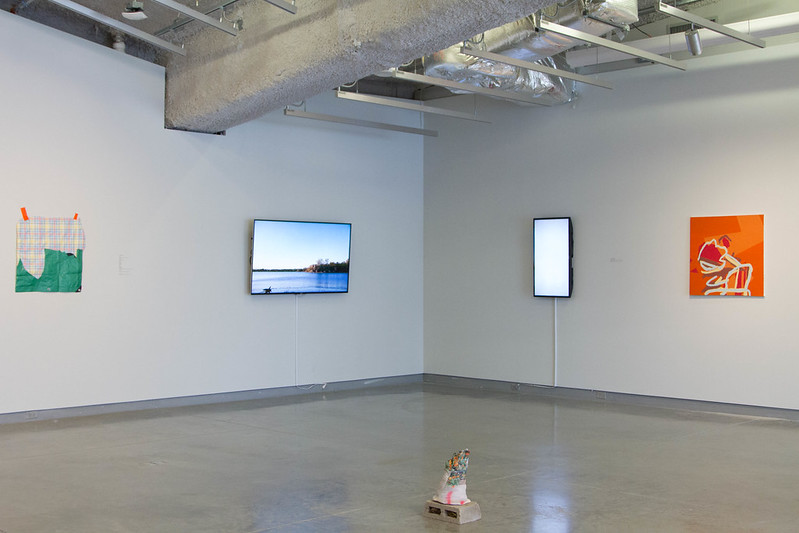 MFA Biennial
Spring 2021
Installation view of 2019 MFA Biennial  at University Galleries, including works by Molly Markow, Anthony Hamilton, and Jennifer Castanon.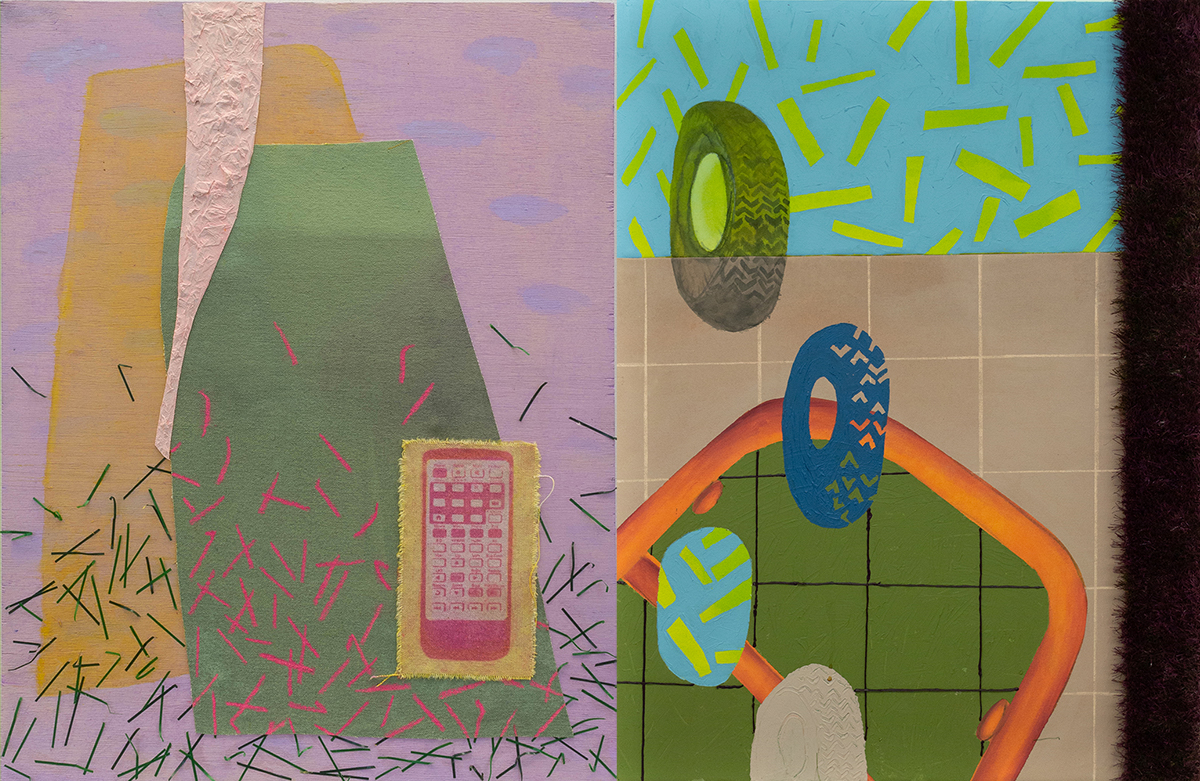 Student Annual
Spring 2021
Paintings by Arianna Garcia, the 2020 Marshall Dulaney Pitcher Award winner. Images courtesy of artist.
Left image: Loosen Up My Buttons, 2019. Acrylic, cyanotype, grass clippings, and paper towel on panel, 15 x 20 inches.
Right image: Clippings, 2019. Acrylic, ink, pastel, and AstroTurf on canvas, 33 x 43.5 inches.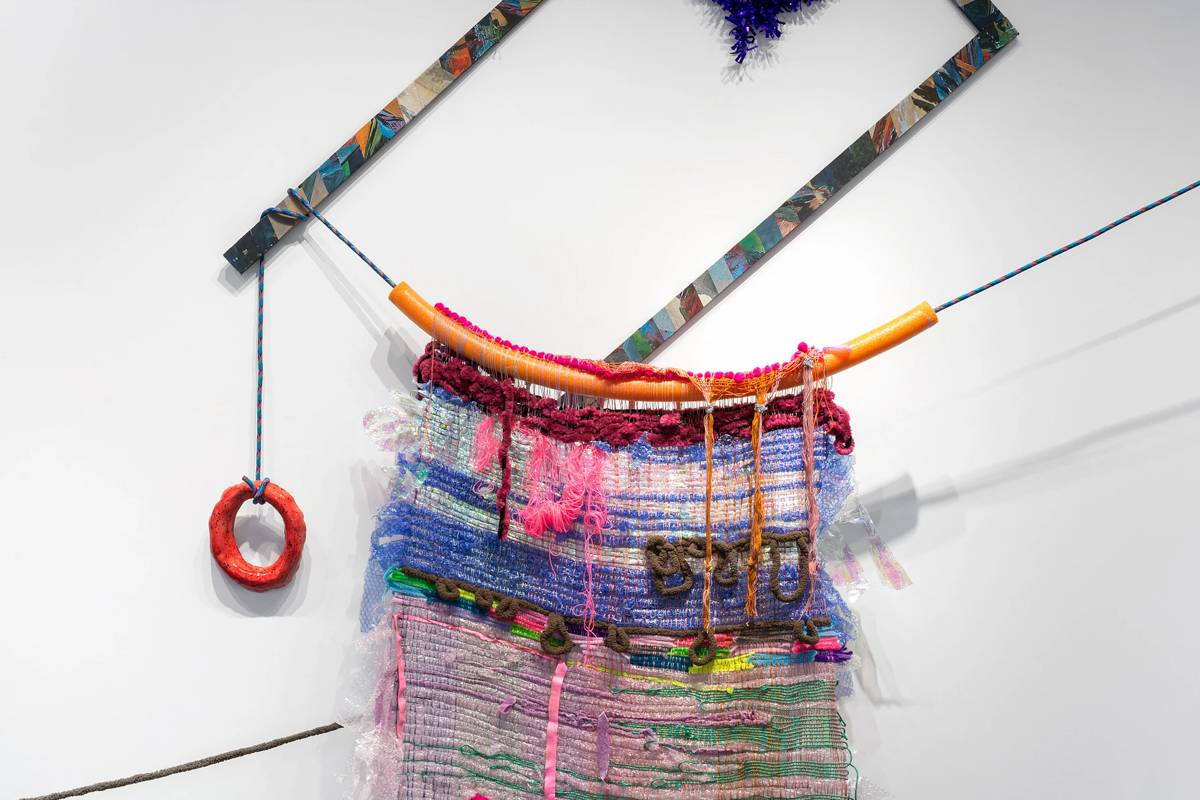 Denise Treizman 
Summer 2021
Denise Treizman, MM_1, 2018. Hand-woven textile, low-fired ceramics, and found objects. Photo credit: Nick De Pirro.